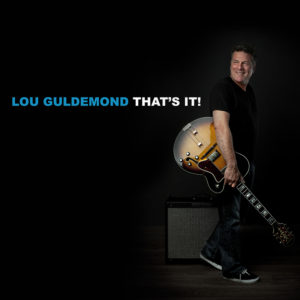 In 2012 was the release of the album That's It! On this album you will hear eleven songs in the style smooth jazz all written by Lou. The album is re-released in 2020. And is available on Amazon, I-Tunes and CD Baby.
Musicians who played on this album are:
Karel Boehlee (piano), Arjen Mooijer (keyboards), Michel van Schie (bass), Danny Sahupala (drums), Martin Verdonk (percussion), Tom Beek (saxophone), Boudewijn Lucas (bass), Ruud Breuls (trumpet), Peter Tiehuis (guitar), Gregor Hamilton (keyboards), Tollak Ollestad (harmonica), Paddy van Rijswijk (bass), Sandra Sahupala (percussion), Lene teVoortwis (bass), Lo van Gorp (vocals) & Diana Rosendal (vocals).
All tracks were mixed and mastered by Michel van Schie. For which I am grateful up until today!
excellent album, love every tune
Norrie Lynch | Smooth Jazz in the mix radio show (Schotland)
"It's a super album - recommended"
Richard Edwards  |  Smooth Grooves UK
It's fantastic!!!
Ignacio Báguena Soriano  |  CV Radio (Spain)